Fundraising Activities
May 2019 – Wye Walk for Llamau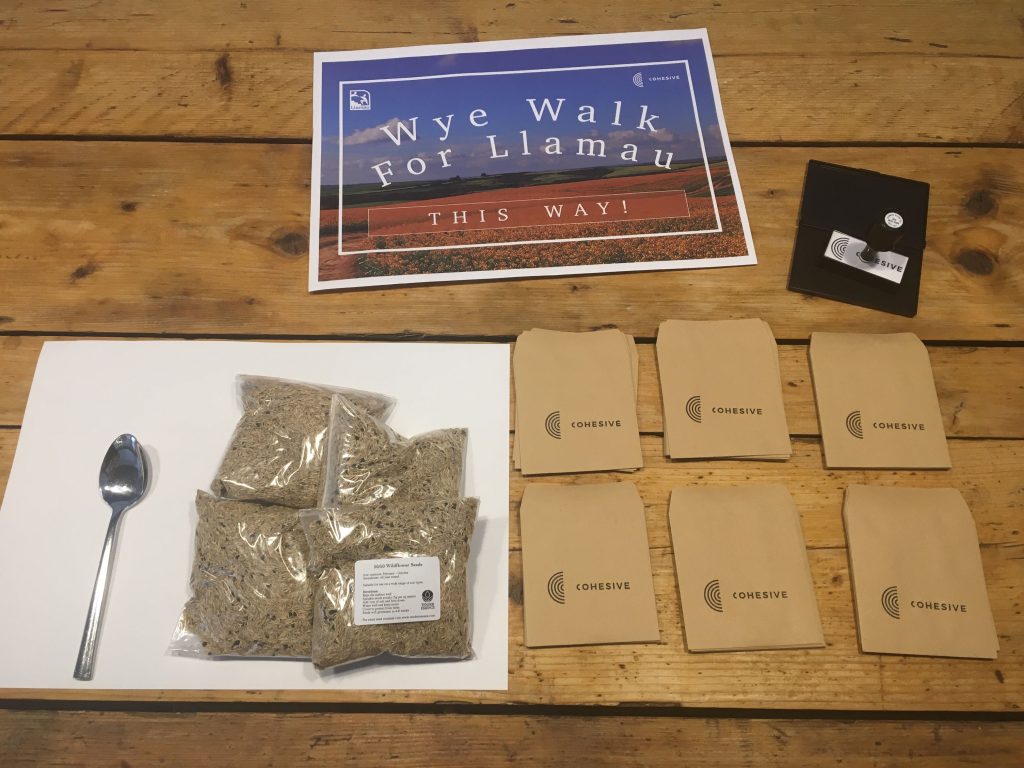 Joined by 60 friends, family members and people from the local community, we laced up our walking boots, fastened babies into carriers and secured dogs on leads for a walk around the beautiful Wye Valley.
Our scenic route took walkers along the Piercefield Walk, a path supposedly trodden by artists and poets since 1760. And, though more beginner-level than many of the walks scheduled this summer, is was just long enough, at 2.6 miles, and challenging enough for our group spanning newborns to spritely seniors.
We set ourselves the challenge of going low-or-no plastic for the walk. It was, surprisingly, easier than we thought making reclaimed wood signs and sourcing recycled seed packets, ink stamp and bee-friendly wildflower seeds for our DIY promo items.
Thanks to the generosity of our team, families and participants, we've raised a total of £850 for Llamau. With several forest adventures and plenty of opportunities to connect with our local community in Chepstow, the walk has been a thoroughly enjoyable and positive experience.