Bwlch x 3 Cycle Challenge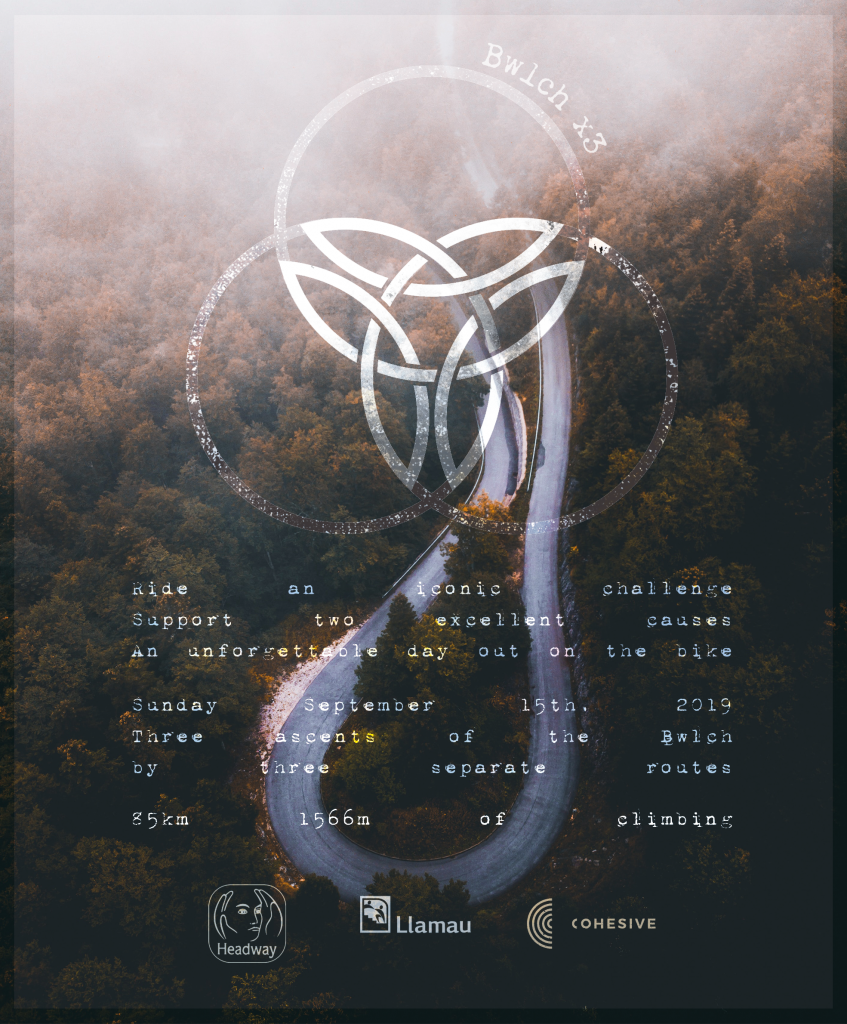 Ride an iconic challenge
A legendary Welsh mountain. Three unique, paved climbs to its summit. Smash them all  – in a single day. The Bwlchx3 challenge.
Support two excellent causes
Llamau's mission is to end homelessness and change futures for the young and vulnerable. We've seen first hand the brilliant work they do. And Headway is working to rebuild lives after serious brain injury. From cyclists to soldiers – someone is admitted to a UK hospital with a serious acquired brain injury every 90 seconds.
They can both do more – with your help.
Have an unforgettable day out on the bike
Beat the Bwlchx3 and you'll be a member of a very select club. We're supplying the motive,  means and opportunity. A guided ride with feedstation and coffee stops. Go as hard as you like but – like the causes we support – no one gets left behind.
Sunday September 15th, 2019
Three ascents of the Bwlch, by three separate routes. 
85km
1566m of climbing
View the route on Strava
We're asking individual riders to commit to raising £250 in private or company sponsorship. Alternatively, enter a team of 3 to 5 riders and aim for a team target of £1000.
Think you might be interested? Then, just complete our sign-up form or feel free to WhatsApp or email me and we can chat.
Or find out more at www.bwlchx3.com