It's been a stormy month for capitalism and for British politics. We've lurched from scandal to collapse, battered by waves of greed and deceit. Now, more than ever, we need positive role models. We need reminders that there are leaders who place equal value on people and planet, creating sustainable, ethical businesses that are driven not by the thirst for profit or power, but fuelled by purpose. 
This November, as the dark nights draw in on these dark days, we'll be basking in the glow of goodness at a gathering of like-minded business people in Brighton. Framed against a backdrop of political implosion, this year's Meaning Conference (14th November) feels necessary. I'm sure the mood among attendees and speakers will be even more reflective and compassionate than usual; an antidote to the anger and division felt across the country. 
Meaning Conference is a mecca for ethical innovation; for breaking conventions to find better ways of working; for understanding how to be a better leader. No wonder it's described by a past attendee as a 'post-capitalist Davos'. This year we're making the trip to the south coast not only to rapid-charge our inspiration batteries, but also to deliver a Meaning Fringe event. 
The Fringe is a series of independently organised events that take place in the days before and after the main conference. Sea swims, mindfulness sessions, ethical business lectures, midnight walks; the range of Fringe events is pretty eclectic though each is infused with the spirit and purpose of Meaning. Our event combines two things we love: people whose business ideas make the world a better place, and people who have a big idea but don't know where to start. 
On 13th November, on what's sure to be a dark, wintery night, we will deliver a lamp-lit seminar at one of Brighton's small, independent theatres: 'Lights Out at the Marlborough Theatre: 1 night, 2 acts, 5 steps to turn your impact idea into reality.'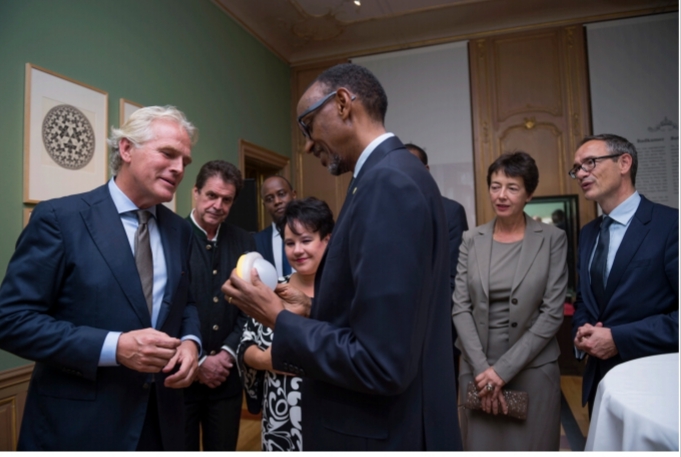 Enter stage left: Dutch impact entrepreneur Bart Hartman. His story is one of enterprise as a force for good; hugely inspiring in its own right, but with a practical message for ethical business owners who want to make a change. 
Bart Hartman knows how to bring electricity to Sub Saharan Africa, ending energy poverty for 125 million families on the continent, when charities and governments have utterly failed. He is convinced that locally-created impact enterprises will offer Africans sustainable, affordable light and power at a scale and speed that NGOs can't match, and he's proving his blueprint in Rwanda – right now. 
Joining Bart on stage will be Andy Williams – storymaker, co-founder at Cohesive and passionate impact advocate. Together the pair will tell Bart's story of NOTS Solar Lamps, and draw from it the five vital steps necessary for any impact business ideas to get off the ground. It'll be interactive, with lots of time to get to questions from the audience. We'll discuss:
Framing your purpose
The role of innovation
Creating your story 
Finding your tribe 
Financing your vision
We've been fortunate enough to share in Bart's vision, seeing it take shape and helping him tell his story. History is littered with good ideas that never fly, so sharing inspiration and practical advice, especially in these dark times, adds to the collective glow of Meaning Conference. 
If you're thinking of attending Meaning this year, you can be sure of a warm welcome at the Marlborough Theatre. You can register for our seminar here.
If you're not Meaning-bound but have an interest in developing an impact business idea, contact us and we'll share with you a podcast of the seminar content.