Make it go viral… Get the message out there…Move the needle…
Briefs like these are not the way to get the best out of your PR agency. Though we've talked before about the alchemy of influence, good PR isn't magic. It takes planning, preparation and a proper strategy. Investing a bit of time in crafting the PR strategy will pay dividends later. 
---
6 Reasons to love a PR strategy
Strategy is about planning resources, time and budget. It's about preparing for things that could go wrong. It needs to be agile enough to adapt to whatever might come your way. It needs to have clarity, but also flexibility, baked in. Sounds complicated, and it can be, but here's a few reasons why it's worthwhile.

Stronger brand awareness: Your product is great, your service rocks; it all counts for nothing if nobody knows your name. Brand awareness is right at the top of the funnel, from here the customer journey starts.
More leads: The next stage of the customer journey is about creating leads. The more profile your brand has, the more leads you're going to generate.

Increased investment opportunities: A well conceived strategy targets investors and ensures they see exactly the right content from you at exactly the right time. 
Attract the best talent: A good PR strategy manifests itself in the real world, and associates your company with values of strong leadership and vision; just the attributes we look for when deciding whether to join a new company.
Create trust: In the world of business, familiarity breeds trust. The better your brand is known and recognised, the better it will be trusted.
Recover from a crisis: A good PR plan takes a 'when, not if' approach to crisis management. The important thing is not that the crisis happened, but how you recover from it. 
Sounds good, I want one
Now we've seen why it's important to have a PR strategy, how do we go about getting one? Unfortunately, it's not as simple as popping to the supermarket and buying one off the shelf. Sometimes it's easy to see PR partners that way –  as vendors, here to supply results in exchange for a fee. Far better is to collaborate with your PR partner. 
"Like an athlete with their coach, the more work you put in on the training ground, the better your results on race day."
If you've read this far, you're obviously interested (unless you're my mum who reads everything I write – in which case, hello mum), so let's do a little exercise. For best results, you should really have Blur, Country House, in the background for this part. Hum it to yourself if you're not on Spotify. 
I'm going to introduce you to the message house, so called because it looks a bit like a house.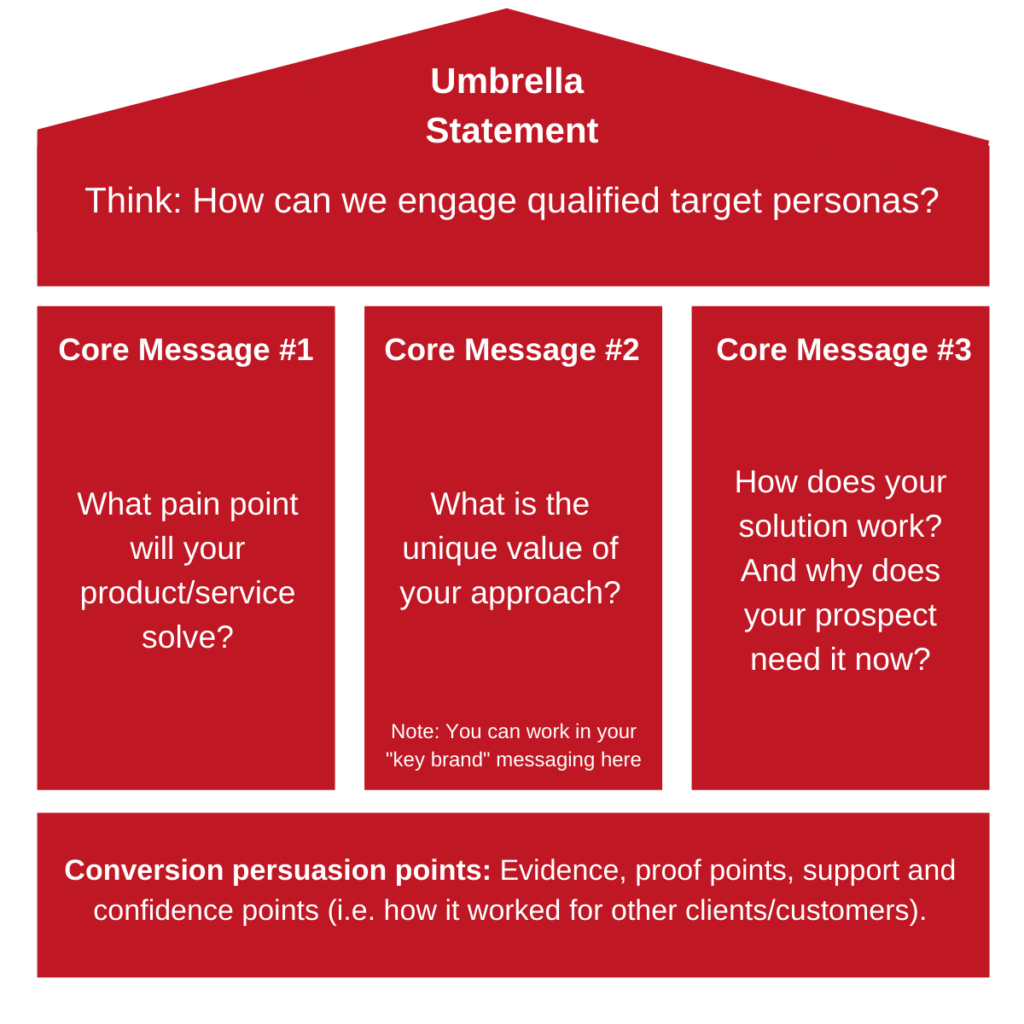 It need not be a country mansion, but just by jotting down a few words in each of these spaces you begin to focus your thoughts on what really matters to your business. This is key to a successful PR strategy.
Wait – so I've started my strategy already? Just like that?
And there you go. Just like that you've got the first step of the PR strategy in the bag. Next it's time to set some objectives. They need to tie into your business goals and should support your sales function. 
Objectives need to be measurable – the SMART framework is great for creating proper objectives. Objectives allow your PR team to know when they're doing a good job for you and ensure that efforts remain focused on bringing the most value to your business. 
Hopefully, even from these little bits of strategy, you can see just how much difference it can make to your campaigns. To take it further, it's time to reach out to your PR team (or us if you haven't got one already), to develop the plan.
Developing the plan
By doing some homework, and bringing your message house and some thoughtful objectives, you've already ensured the process of developing the PR strategy gets off to a great start. From that foundation, the PR team can start analysing competitors and target audiences, honing messages and building the media mix. Lots of the desk research, you can leave to us, but to get the best results, keep the collaboration going. 
"Coming together is a beginning, staying together is progress, and working together is success"
In the PR industry we have a few more tools to help us build the strategy. You'll very likely hear SWOT analysis, POSTAR and PESO; frameworks to help us work out our strategy. 
How do we know it's worked
A good strategy needs to be measurable. Evaluation metrics should be set from the start. We could write a whole article about this, and perhaps someday we will, but for now three important basics. When measuring the success of a campaign, don't confuse:
Outputs: things we can count – pieces of coverage for example
Outtakes: things we can influence – like the behaviours of your customers or competitors
Outcome: impact on your business – not always the straightest of lines, but you'll know it when you see it
The gold standard
You can't buy good PR. You have to work for it. A value can't be put on the trust you'll earn. Your target market will learn about your brand without off-putting, hard-sell marketing campaigns, resulting in increased brand awareness and reputation. A PR strategy is a powerful thing, it's worth getting right. 
This is why we launch
The recent 'This is why we launch' campaign from the RNLI – an organisation funded entirely by donations – is a great example of superb PR. Without a doubt, it was a success; within 24 hours they had raised almost a quarter of a million pounds for their lifesaving work.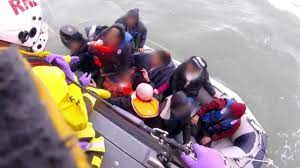 The campaign couldn't have been pulled together without a fantastic underlying PR strategy. The RNLI and their PR team clearly have a profound understanding of their target audience, of their relationship to government and other key stakeholders, of their own mission and purpose, and of the story they want to tell. Information on how to donate can be found on the RNLI website https://rnli.org/support-us/give-money/donate